About The Happy Marriage Pact ♥

The Happy Marriage Pact is a relationship program designed to create a firmer understanding and application of healthy relationship principles through attributes like love, virtue, and commitment.

There are many stages of development in the formation of a healthy relationship. From self development to development as a couple. The Happy Marriage Pact program is designed to empower participants to discover the strengths in themselves and their partners as they develop of their relationship.



Online Program Description

"Would you like to find out how to incorporate this program into your church curriculum?
Contact (405)748-0091 or email: Calvinsmi@emergingchristians.com"
Announcements
Scriptures for Relationship
Couples Development Class (Optional) See Syllabus
Self Statements
Declarations (Various Categories)

​Protection
Provision
Deliverance
Healing
Courage
Connection
Love
Peace
Wisdom

Understanding Each Other

Differences
Similarities
Values
Relationship Models
Relationship Shaping -Adjustments & Transitions

Acts of Kindness
Offenses & Repentant Actions - Agreement & Evaluation Log
Couple Meetings Attendance & Webinars
Journal - Concerns, Feelings, Petitions, & Answered Prayer Log
Periodic Courtesy Contact
​Suggested Reading
Individual Couple Support Services available
Powered by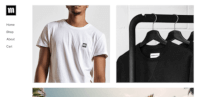 Create your own unique website with customizable templates.
Photo used under Creative Commons from Greg Daniel Photography